All successful stories have sequels. This March we returned to the University of Bucharest and the Polytechnic University for a new job fair edition.
Armed with last year`s experience, eager to impress and be impressed by talented students turned padawans, we are constantly on the lookout for raw talent wanting to make the big break in web development. Similar to last year, we handed out flyers and stickers, told students all about our story and projects and encouraged them to join us in our mission of changing the world, one app at a time.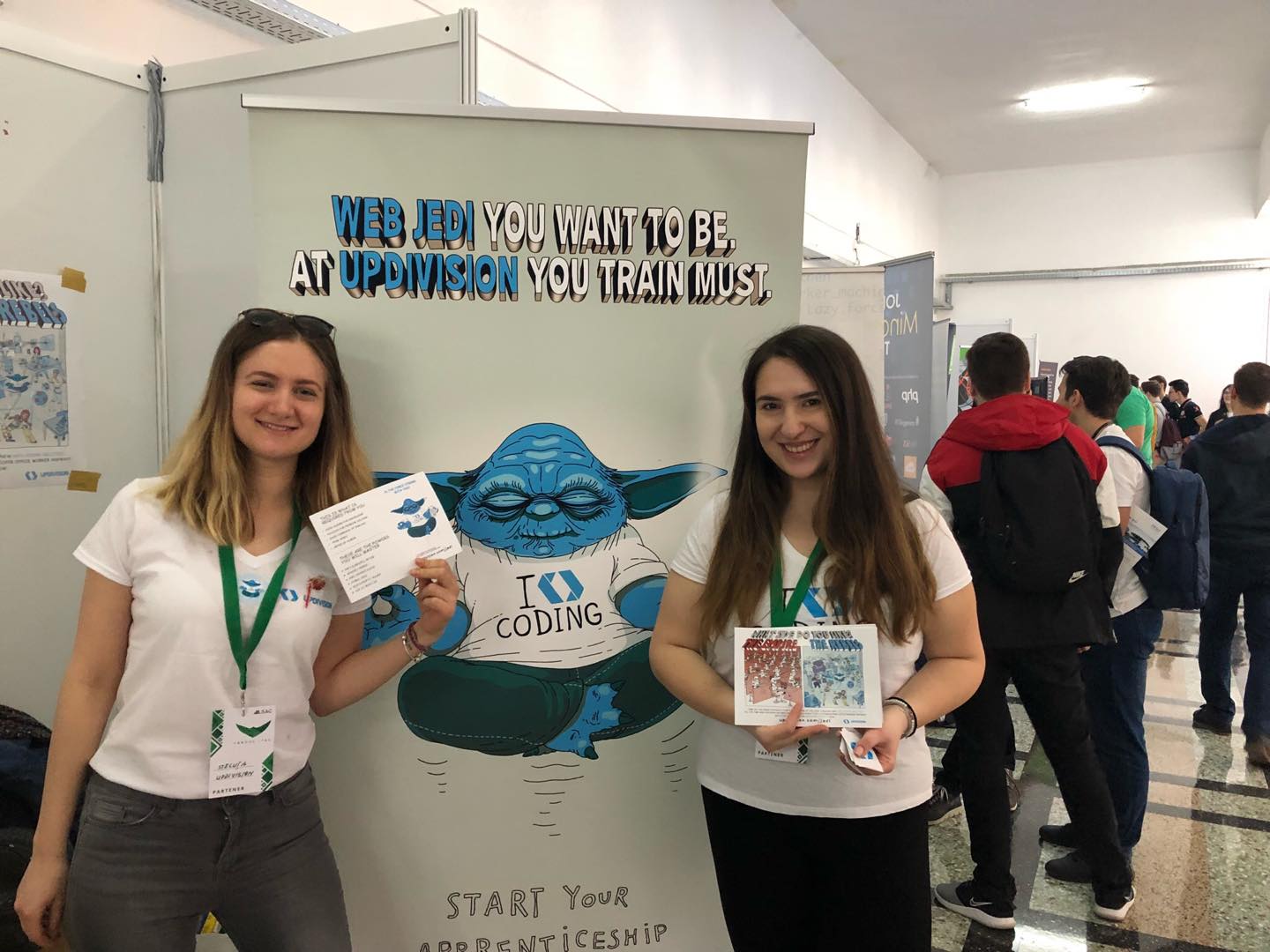 Steluta and Indra inviting students to join the apprenticeship
Apprenticeship, not internship
We don`t believe in internships, that`s why we replaced them with apprenticeships. An internship can last for a couple of weeks. An apprenticeship takes months, starting with learning projects and continuing with real projects for real clients. An apprentice is in for the long haul and grows within the team and into a certain way of doing things. This is why most apprentices will continue on as full-time employees.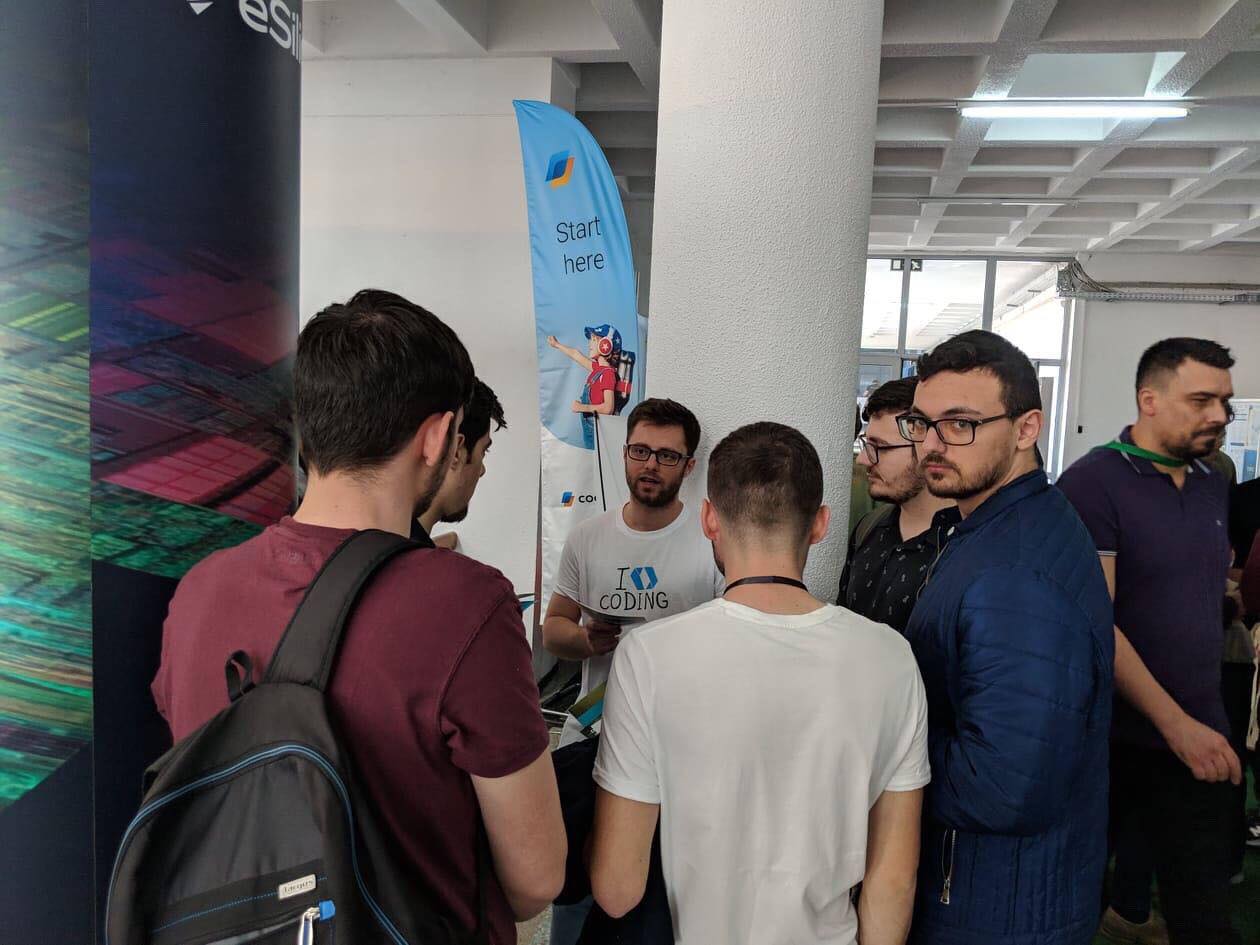 Andrei showing the Jedi way to eager students
What it takes to be an apprentice
We want students eager to learn and grow together with us and build a career as a software engineer. Because we value talent over experience, we came up with an online test as the starting point. The online test consists of basic algorithmic and logic problems, things that can be solved without knowing a particular programming language. If you pass it, we will invite you to spend a day with us and try your coding ability on something new. Only a handful will be selected to become apprentices.
If you think you have what it takes to become an apprentice at UPDIVISION, start your journey by taking the test here.
What we offer
We really do live by the Web Jedi code, meaning our apps disrupt traditional industries and we are always working with the latest technologies. We are a young team of web developers and we offer a friendly working environment and flexibility (we accommodate university schedules). You get the first three months to learn the basics of programming by working on tutorial projects and then, if you have proven yourself, you get to work on real-world projects.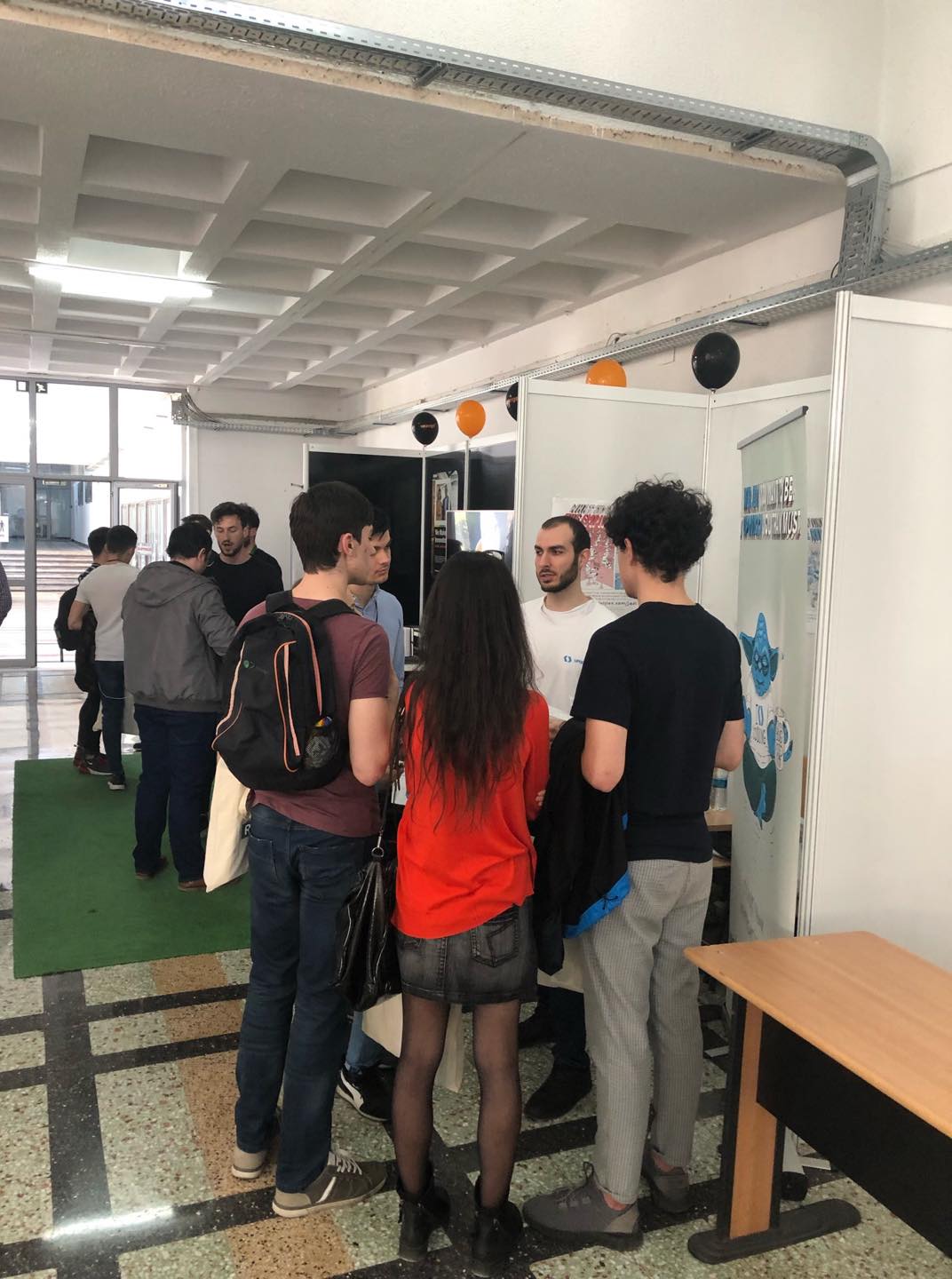 Answering students` questions and having a blast
This is the development stack that you will come to master:
PHP 7 (Laravel), MySQL

Apache/NGINX

AWS, Google Cloud

HTML5, CSS3

Bootstrap 4/ Bulma

VUE JS, React JS
Again, if you think the force is strong with you, prove it by passing the test.
If you liked this article subscribe and get an email when we publish new, juicy stuff. We hate spammers, so we don't spam.